Finding a fully functioning, new GPU at an affordable price has been almost impossible almost a year now. It wasn't just that new GPUs were hard to find, when available they would cost two or three times as much as their list price. In spring of this year, you were lucky to find a new RTX 30 series GPU, whether it be the extremely high-end RTX 3090 or lower-end RTX 3060, at a street price of anywhere near 250% that of the list price.
While the demand for GPUs has been high for some time now, the release of the RTX 30 series in fall 2020 and AMD Radeon RX 6000 series towards the end of 2020 exacerbated things to an unreasonable and unprecedented level. There are a few reasons as to why things turned out the way they are: Cryptominers wanted the best mining GPU money could buy and at MSRP, those were all RTX 30 series models. Nasty scalpers used bots to buy up large quantities of stock, only to sell them at ludicrous prices on second-hand sites. Finally, the 2020–21 global chip shortage as a consequence of COVID-19, the China–United States trade war, and a draught in Taiwan caused the demand for GPUs to heavily outnumber the supply.
While the chip shortage is likely to last well in to the next year, the gap between supply and demand has slowly but surely started to narrow in the past couple of weeks. Add to this the banning of cryptocurrency mining in large parts of China, and you have a recovering GPU market. A consequence of the latter factor is that the Chinese second-hand market is being flooded with Nvidia RTX 3060 GPUs at prices close to, and occasionally even lower than, the MSRP. Should the availability of second-hand GPUs spread in to the west, I preach caution: You never know how much damage a GPU running at 100% of its capacity for months has taken.
When can I get my hands on an RTX 30 series GPU?
While the GPU market is indeed recovering, business isn't back to normal quite yet. However, the website 3DCenter.org, which monitors the prices and availability of GPUs, has found that instead of paying ~250% MSRP, you can now find GPUs from the Nvidia GeForce RTX 30 series at a 21-91% premium. The same trend can be seen when looking at the historic pricing of AMD Radeon RX 6000 GPUs: The premium you have to pay today is anywhere from 33-68%. They also have found that more and more retailers have both the latest AMD Radeon and Nvidia GeForce graphics cards in stock.
While it is so far the high-end cards that have seen the most drastic change in pricing, the lower- and mid-range cards are surely to follow sooner rather than later. The RTX 3090 and RTX 3080 Ti can be had for as little as 125% MSRP. On the other end of the performance spectrum, RTX 3060 cards are still being sold at a premium of +79%.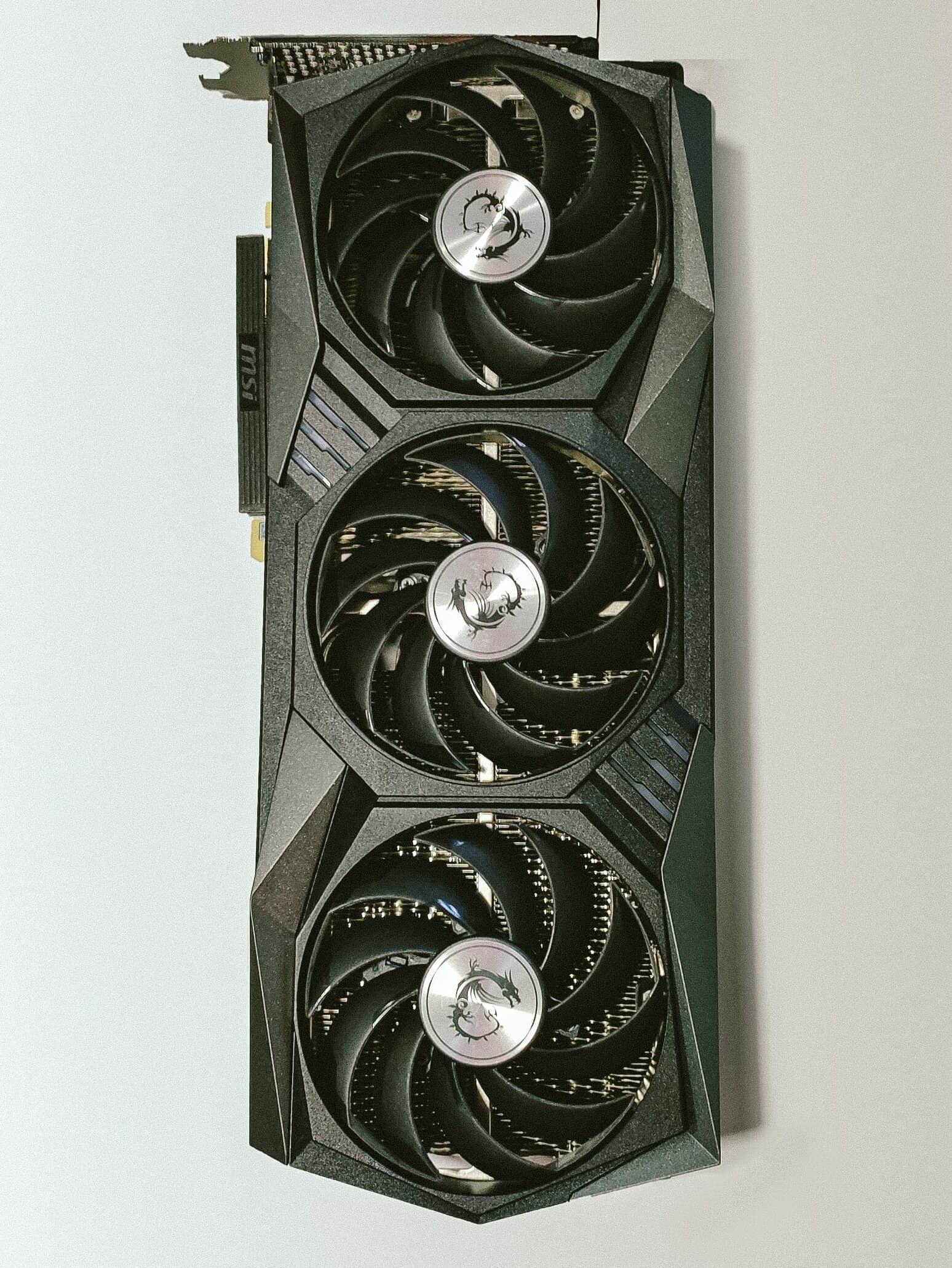 What is the benefit for my Unraid server?
On the one hand, to those using their Unraid server to host a Windows virtual machine and game, create, or develop on it using GPU pass-through, the benefit is obvious: The latest and greatest GPUs, released over nine months ago, are finally appearing at reasonable prices, making an upgrade not such a bitter pill to swallow.
No products found.
On the other hand, non-gamers can benefit from finally seeing cheaper GPUs appear on shelves again. A GPU in an Unraid system can't be used just for gaming, but also for transcoding. For that purpose, the previously featured Nvidia GTX 1650 SUPER is still one of the best budget options out there.
While older models from the GTX 16 and RTX 20 series weren't particularly interesting to cryptocurrency miners, those building new battlestations needed something they could afford and was capable of running games at decent settings. Sadly, but unexpectedly, scalpers also caught on to this trend and started buying up stock, only to sell the GPUs at a premium as soon as they received them. Thus, the past generation's cards also became a rarity.
At Digitec, one of Switzerland's largest online retailers, there are currently four new RTX 20 series available. I can't claim to have seen so many green dots for many months.
It is time to stop dreaming
With all of that said, if you have been dreaming of a new GPU for your Unraid server for some time, it is now time to act. While you might not want to make a purchase immediately, it is certainly time to keep an eye on prices and availability. Perhaps by the time the RTX 30 series reaches its first birthday, these cards will be nearing MSRP for the first time ever.