When looking for possibilities on how to increase the number of available SATA ports in your Unraid server, you might come across cheap PCIe SATA expansion cards from the likes of Highpoint or Addonics. Stop right there, don't do it. Most PCIe SATA expansion cards are as cheap as they are for good reason. They're just not good and will cause you more trouble than it's worth. A cheap second-hand HBA is what you want.
In every Unraid server admins life, there comes the time when the storage of the server, built with off-the-shelf desktop computer components, has to be increased. You might then come to the realization that your motherboard has too few SATA ports. As most mid-range to high-end motherboards for both AMD and Intel CPUs have four to eight SATA ports onboard, the limit of what is possible will be reached sooner rather than later. But what if you want to fill your brand new Meshify 2 XL with 18 hard drives?
Table of Contents
How PCIe SATA expansion cards work
You will find PCIe SATA expansion cards listed under different names, such as PCIe SATA controllers or PCIe SATA HBAs (Host Bus Adapters). The latter is not to be confused with a SAS HBA, which I will cover in just a minute. Technically, PCIe SATA HBA would be the correct description, but as I intend for this article to be useful for beginners, I will be sticking to PCIe SATA expansion cards, to avoid any confusion.
PCIe SATA expansion cards add an extra SATA controller to your Unraid server via a PCI (Peripheral Component Interconnect Express) or PCI Express card (PCIe). They do not, and will never, interact with your motherboard's SATA controller as they have theirs included on the card. Your motherboard will generally include the SATA controller as part of the chipset. For example, AMD's current high-end X570 chipset is capable of providing up to 14 SATA 6Gbps ports.
You will also find a few PCIe SATA expansion cards, which claim to be capable of RAID, but as you're using Unraid, there is no need for that feature. You should definitely stay away from those cards. In layman's terms, PCIe SATA expansion cards will turn any PCIe slot into additional SATA ports.
Issues with cheap Marvell controllers
Marvell is a manufacturer of controllers for PCIe SATA expansion cards. They are used on certain PCIe SATA expansion cards from Highpoint, Addonics, Rosewill, and SYBA, and are known to cause many issues when used with Unraid. Unraid isn't the cause of the issue, but by the buggy firmware running on many Marvell controllers. Certain cards have been reported to stop Unraid from booting, and others cause connected drives to be unable to communicate when enabling certain virtualization features in the BIOS.
On a positive note, If you have been using a PCIe SATA expansion card with a buggy Marvell controller, it most likely won't have caused any data loss or corruption. What you might have experienced are drives dropping offline and parity check errors. Those would almost certainly be caused by the buggy Marvell controller on the card.
SATA port multipliers on AsMedia based cards
If you're looking to only add two SATA ports to your Unraid NAS, a two-port PCIe SATA expansion card with an AsMedia controller should be fine. But go with a SATA expansion card with more ports than that, and you might encounter major issues. But why go with just two extra SATA ports, when you could get many more from a cheap HBA?
AsMedia based cards with more than two SATA ports typically use a SATA port multiplier. What that does, is split up a single SATA port for multiple drives. You can expect problems in Unraid and also massively decreased read and write speeds.
With AsMedia and Marvell controllers not suitable for Unraid servers, there aren't many fully working options for PCIe SATA controllers. That is, of course, unless you completely avoid any PCIe SATA controllers and opt for something else. Something potentially cheaper. Something much more suited to Unraid.
What you should go with instead: A cheap SAS HBA
A so-called Serial Attached SCSI (SAS) Host Bus Adapter (HBA) will give you everything you need without any of the issues described above. Instead of SATA ports, these cards have SAS ports, to which you can either connect a super-fast SAS hard drive or four SATA drives per port. So, a SAS HBA with only two SAS ports will allow you to hook up to eight SATA hard drives. And all will perform without any performance limitations caused by the controller.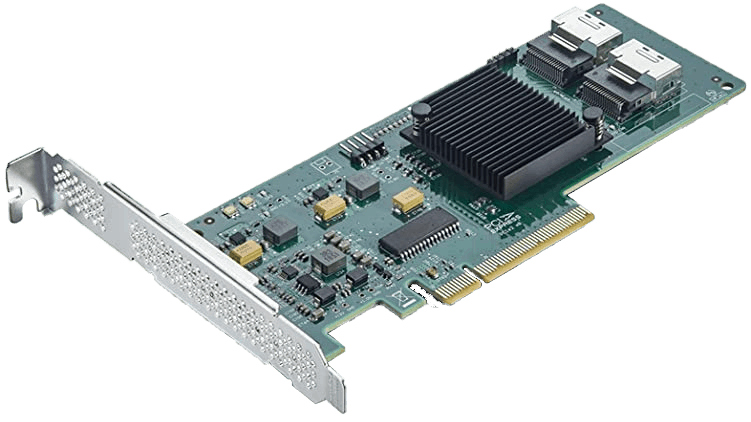 What you want to look for is a SAS HBA with an SAS2008 chipset. While there is also a faster SAS3008 chipset, you most likely won't make use of the added speed in your Unraid server. Certain cards will work out of the box, such as the LSI SAS 9300-8i HBA (SAS3008) and LSI SAS 9201-8i HBA (SAS2008). Other cards will have to be flashed with an alternative firmware to enable IT-mode. That way, the hard drives connected to the card will appear in Unraid as individual disks and the hardware RAID that an HBA supports, will be completely disabled.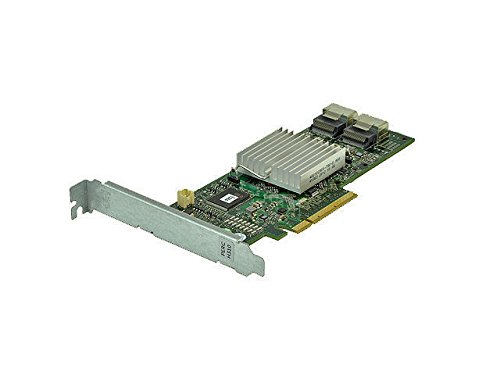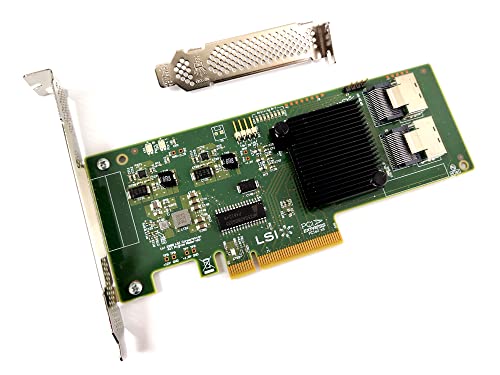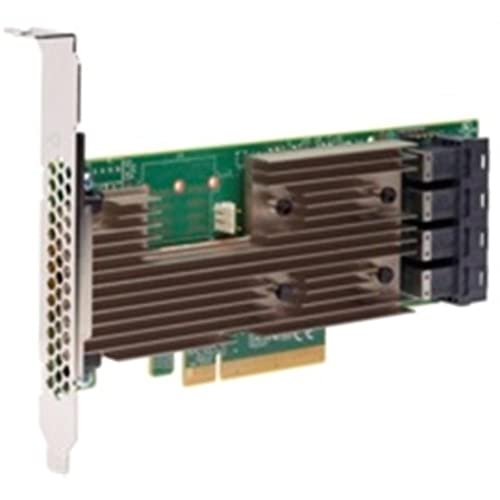 Connector type
36 pin 4i Mini MultiLane SAS (SFF-8087)
36 pin 4i Mini MultiLane SAS (SFF-8087)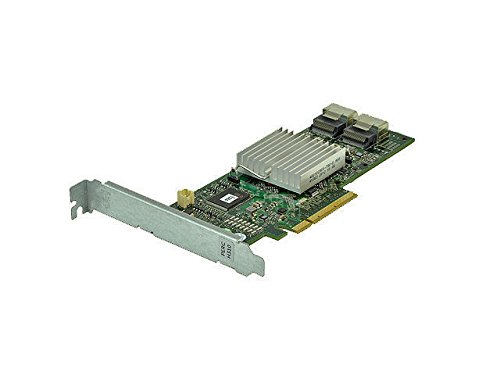 Connector type
36 pin 4i Mini MultiLane SAS (SFF-8087)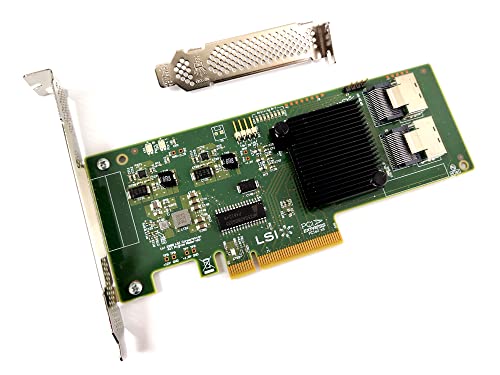 Connector type
36 pin 4i Mini MultiLane SAS (SFF-8087)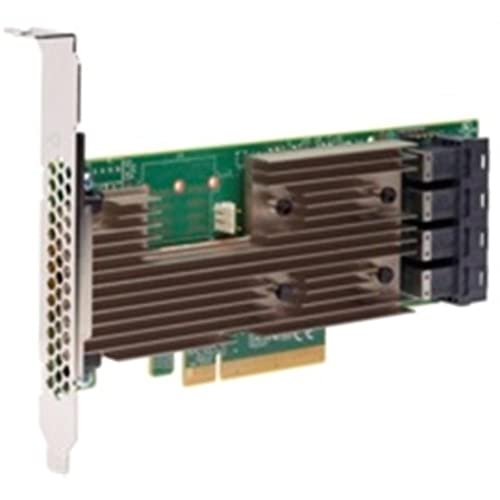 Get a cheap HBA second hand
Although I have provided links to certain SAS HBAs above, the cheapest way of adding a decent SAS HBA to your Unraid system is by scouring the second-hand market. You will find loads of cards that were previously used in data centres for sale. Especially those using the older SAS2008 cheap chipset make frequent appearances. That is why I use a second-hand Dell PERC H310 in my personal Unraid NAS and have done so for many years without a single issue. Just because a cheap HBA is too old for a data centre, doesn't mean it can't do a solid job in an Unraid home server.
If your card doesn't ship with any, you will also need to grab a couple of SATA breakout/splitter cable to be able to connect SATA hard drives to the SAS ports. There are different types of SAS connectors, so make sure you pick the right cable! For further reading, there is a full list of compatible and tested products in the Unraid wiki, and you will find reports on just about every SAS HBA in the forums.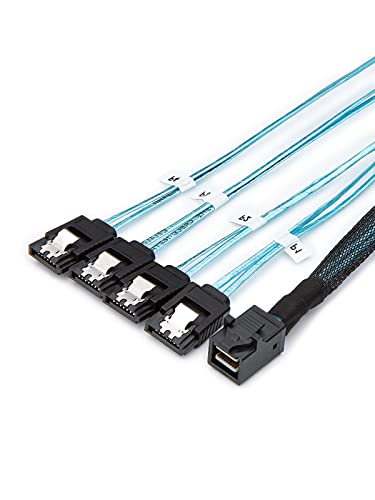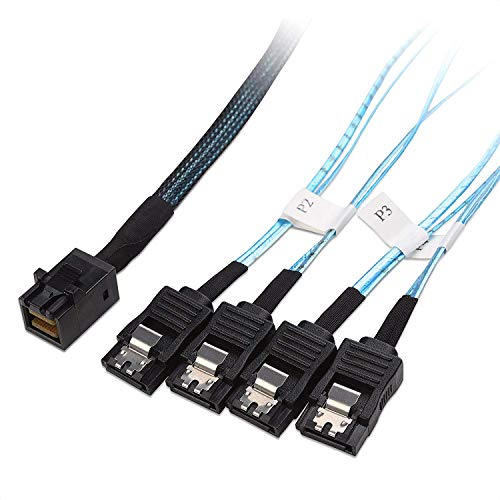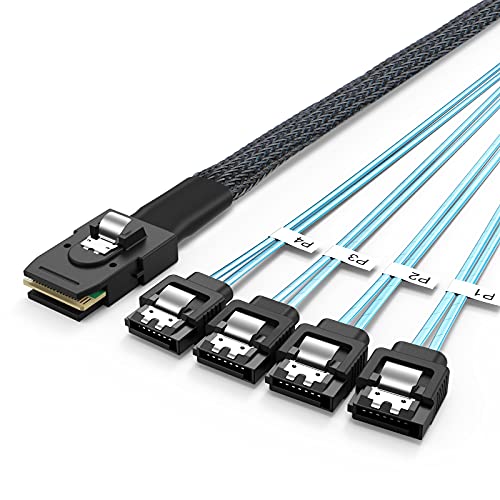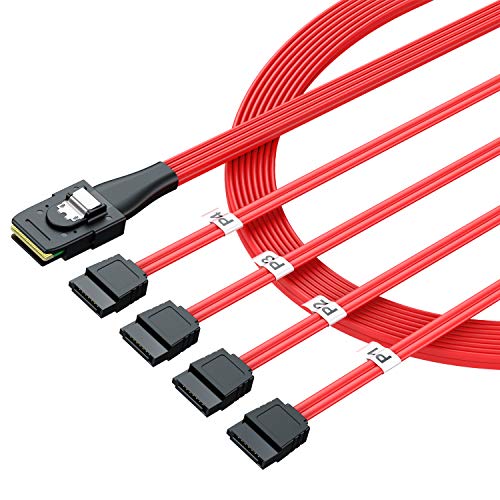 Product
CableCreation Internal HD Mini SAS
Cable Matters Internal Mini SAS
CableCreation Internal HD Mini SAS
LiNKFOR SAS Breakout Cable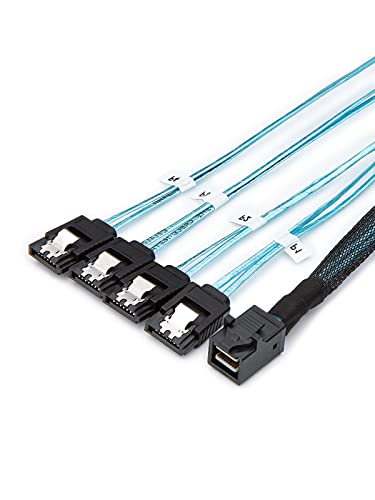 Product
CableCreation Internal HD Mini SAS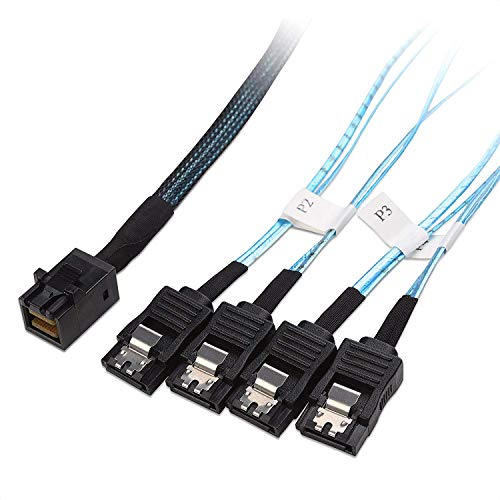 Product
Cable Matters Internal Mini SAS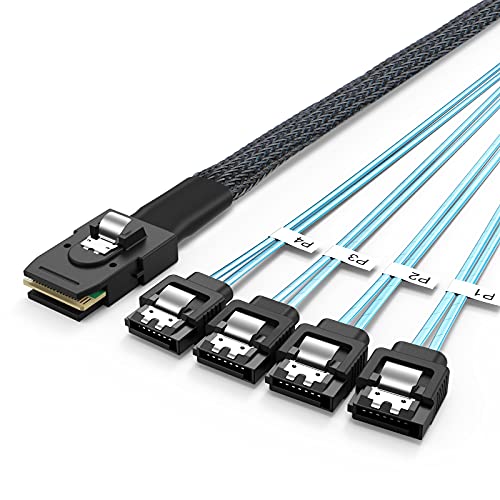 Product
CableCreation Internal HD Mini SAS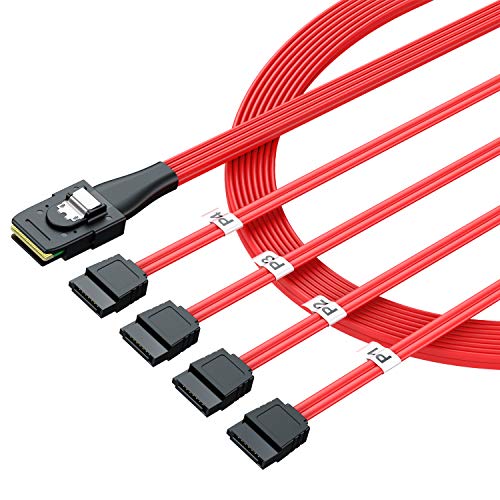 Product
LiNKFOR SAS Breakout Cable