With the release of the Fractal Design Meshify 2 XL (and Meshify 2), the title of Best Computer Case for Unraid might no longer belong to the Fractal Design Define 7 XL but instead to its close relative. While the Meshify 2 XL does share many similarities with the Define 7 XL, it does have a few advantages that make it the superior option for Unraid.
Both the Fractal Design Define 7 XL and the Fractal Design Meshify 2 XL are large tower cases which are most definitely not suited for server racks. If your homelab resides in one of them, you might want to look at off-the-shelf server cases such as the RSV-L4312 from Rosewill.
Fractal Design is a computer hardware manufacturer from the country that gave us IKEA and Alfred Nobel (Sweden) and was founded in 2007. It is known for engineering computer cases according to the Scandinavian design movement. Thus, they are characterized by simplicity, minimalism, and functionality, all three of which can be found in the Meshify 2 XL.
What is the Fractal Design Meshify 2 XL?
As already mentioned, the Fractal Design Meshify 2 XL has much in common with the Define 7 XL which was released earlier this year. The cases share practically the identical internal layout and both of them have room for up to 18 3.5" drives and five 2.5" drives (the Meshify 2 XL manual lists only 16 3.5" drives but the product page mentions 18).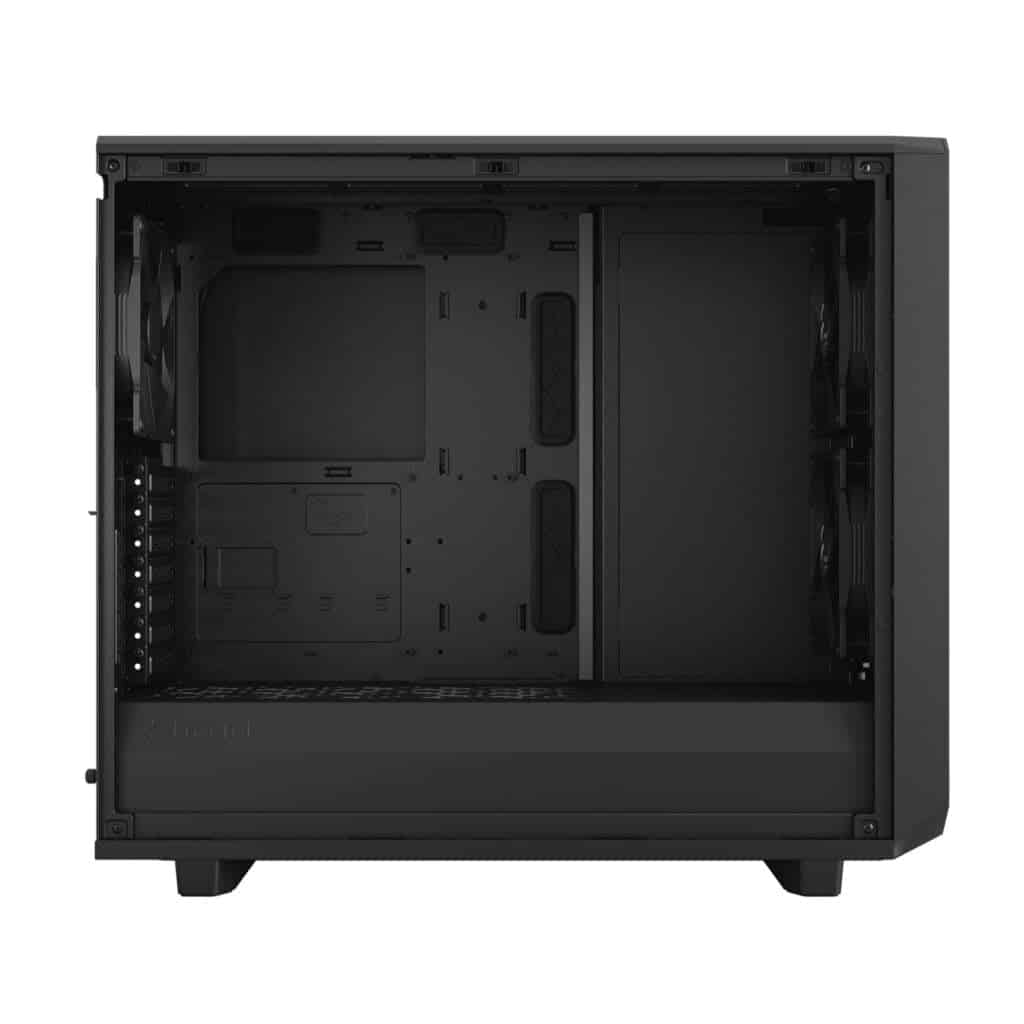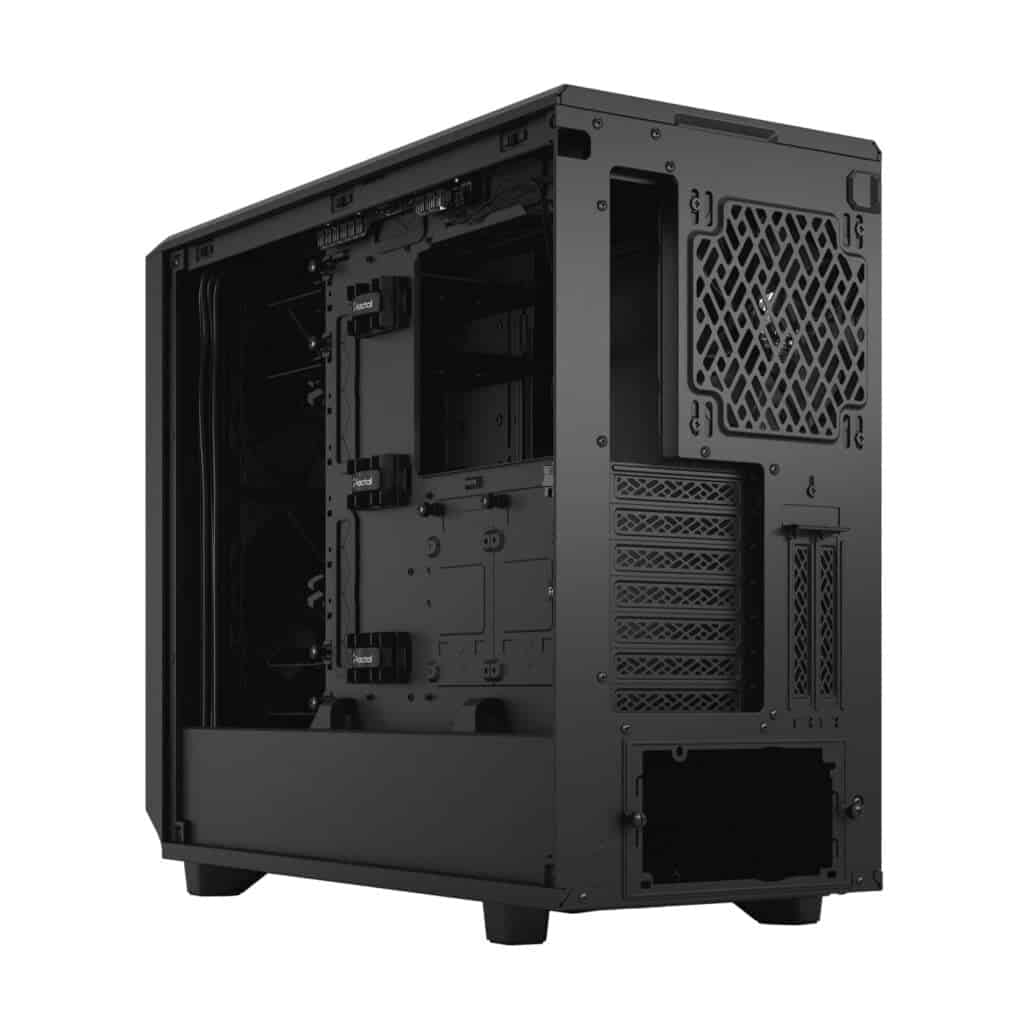 Having 18 hard drives in your Unraid NAS should more than cover all of your storage and cache needs. Considering you can now get up 16 TB NAS drives the Meshify 2 XL could house up to 288 TB of raw storage. With two parity drives configured in Unraid, it would leave you with 256 TB of usable storage. I think that would cover even the most ambitious Plex library. Considering most motherboards include two or three M.2 connectors you could also build yourself a decently sized SSD cache pool.
Up E-ATX and SSI-EEB sized motherboards fit inside of the Meshify 2 XL and there is room for nine 140 mm or eleven 120 mm fans providing your Unraid build's CPU, GPU, and hard drives with plenty of fresh air. Thanks to the dual-layout interior, cable management is easy. That should definitely not be overlooked when considering a computer case for Unraid as each hard drive will require two cables.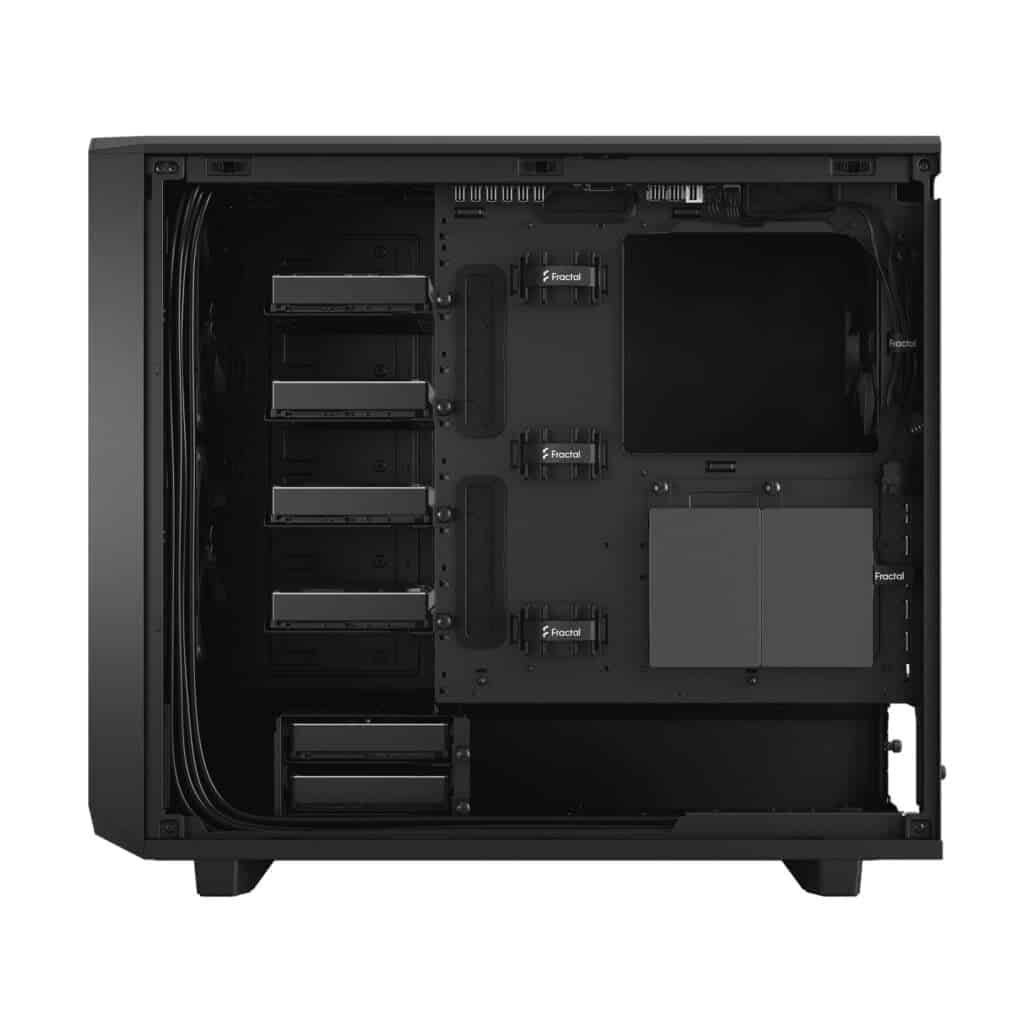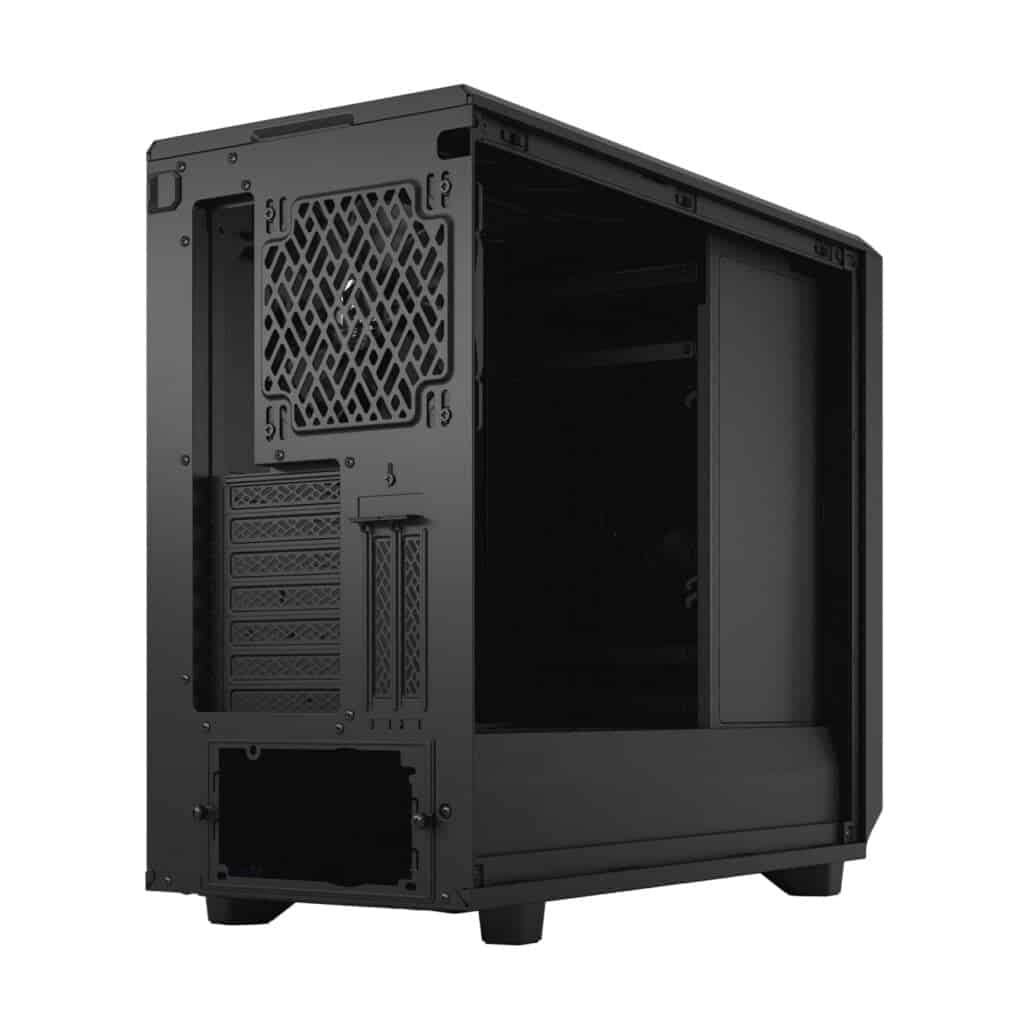 While the drives in both the Meshify 2 and Meshify 2 XL aren't hot-swappable, which definitely would be a nice-to-have in an Unraid build, they are screwed into caddies which makes removing them as easy as pie. Unfortunately, you will have to purchase extra caddies if you are planning on using all of the available space for hard drives.
Why the Meshify 2 XL beats the Define 7 XL for Unraid
The only significant differentiator between the Meshify 2 XL and Define 7 XL is the front and top panel. Whereas the Define 7 XL had a solid front and top panel with two thin strips on either side for air intake, the Meshify 2 XL has, as the name suggests, a mesh front and top panel, allowing for much better airflow. You have the option of placing the included nylon filter behind the mesh to prevent dust from entering your case but it will obviously slightly restrict the airflow.
PCTestBench also notes the fantastic build quality, saying it has "zero sharp edges, tons of small but incredibly useful features, and even knurled drive screws". OC3D.net calls the Meshify 2 XL a redefined Define 7 XL.
While the Define 7 XL does restrict airflow it also restricts the amount of noise coming from the case. As both the top and front panel are solid they provide excellent dampening. If having an as quiet as possible Unraid build is your goal, then perhaps consider going with the Define 7 XL over the Meshify 2 XL.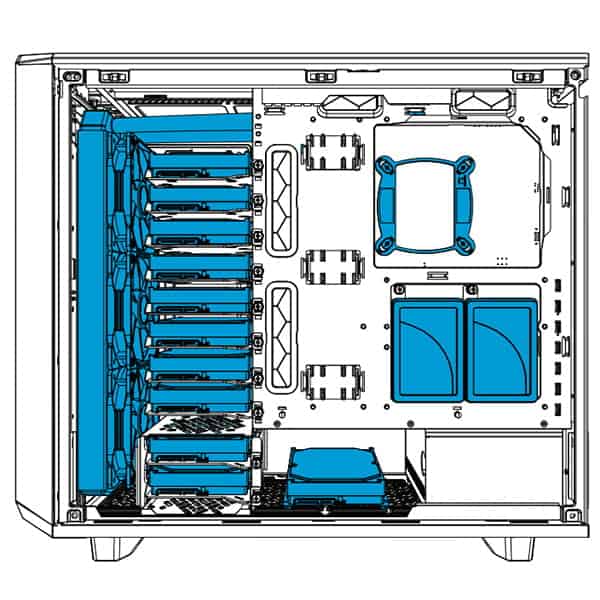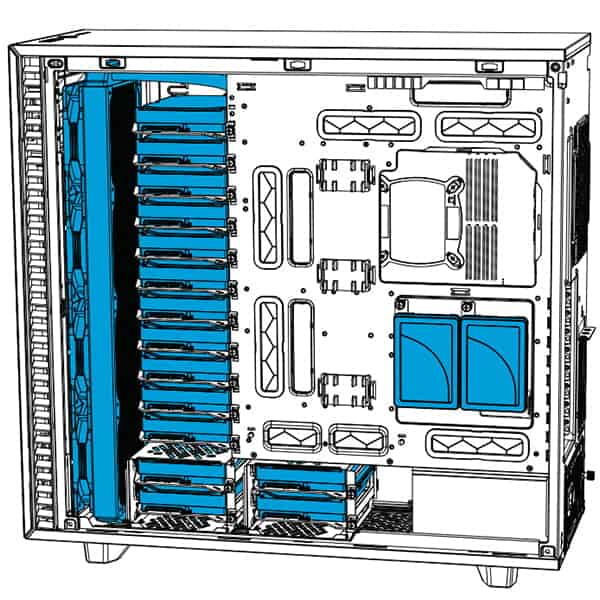 Do Unraid drives need cooling?
Though there are multiple studies which suggest that hard drive temperature and their failure rate don't correlate, they all rely on keeping the hard drives well within the 5° to 60° range, which manufacturers specify. Were you to install 18 drives in your Unraid build and have them constantly spinning you can expect them to produce a significant amount of heat.
In both the Define 7 XL and the Meshify 2 XL the hard drives are located directly behind the front panel, to which three 140 mm or 20 mm can be attached too. As you might expect, the mesh front panel allows the drives to be continually provided with fresh, room-temperature air. The Define 7 XL on the other hand is much more restrictive.
In the very thorough review of the Meshify 2 by TechPowerUp you will find a few graphs which demonstrate how much better this case is at keeping components cool. While the tests weren't performed using the Meshify 2 XL, you can expect similar results to its smaller sibling. Their testing also shows that the Meshify 2 does indeed make more noise under load compared to the Define 7.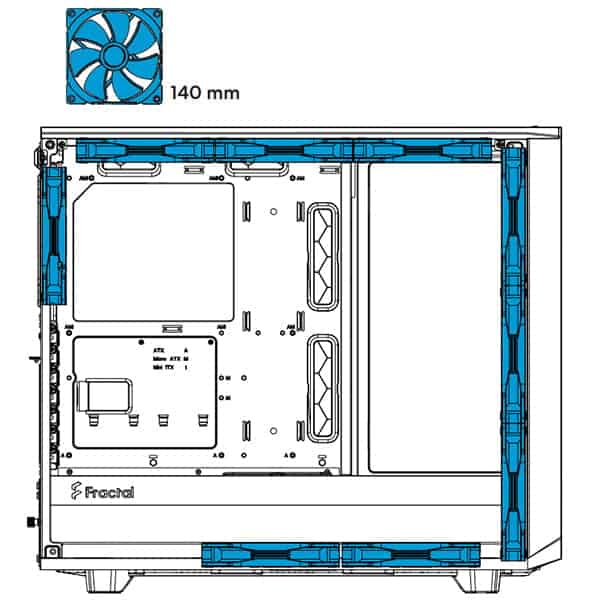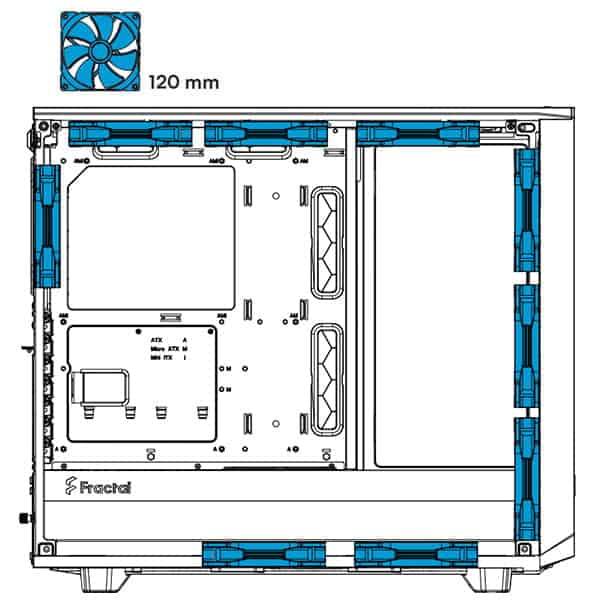 Why I recommend the Meshify 2 XL
Choosing the Fractal Design Meshify 2 XL over the Define 7 XL might make your Unraid system ever so slightly louder but it will be to the benefit of keeping all components, including the precious hard drives, cooler. For me the Meshify 2 XL would be the case I would go for in an Unraid dream build.
Products mentioned in this article
Below you will find affiliate links to the products mentioned in this article. By using one of my links, I receive a small kickback from Amazon, which helps keep the lights on, at no extra cost to you.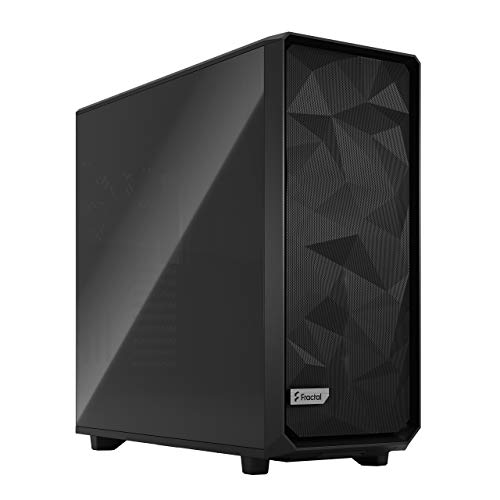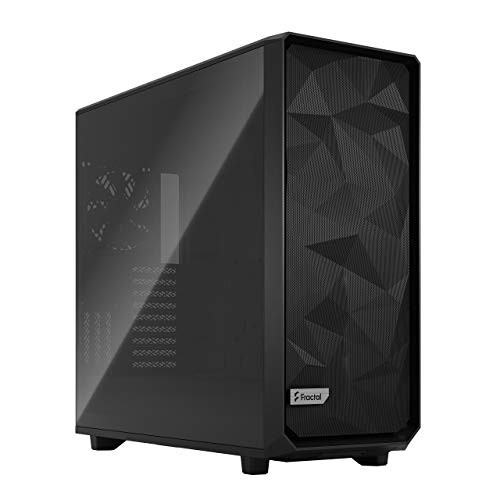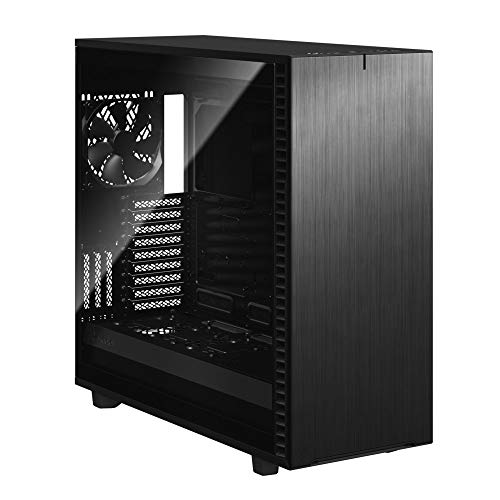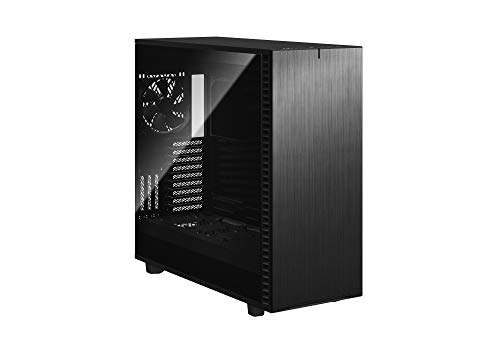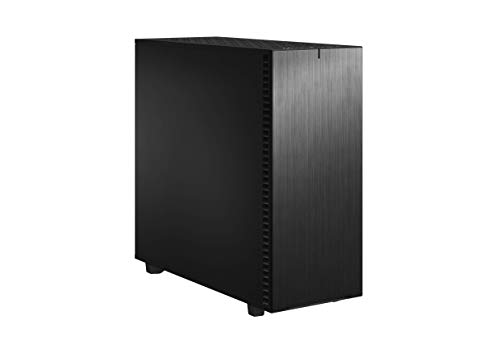 Product
Fractal Design Meshify 2 XL
Fractal Design Meshify 2 XL
Fractal Design Define 7 XL
Fractal Design Define 7 XL
Fractal Design Define 7 XL
Colour
Black Brushed Aluminum/Steel
Black Brushed Aluminum/Steel
Black Brushed Aluminum/Steel
Side Window
Dark Tinted Tempered Glass
Light Tinted Tempered Glass
Light Tinted Tempered Glass
Mounts
Supports up to 18 HDDs and 5 SSD
Supports up to 18 HDDs and 5 SSD
Supports up to 18 HDDs and 5 SSD
Supports up to 18 HDDs and 5 SSD
Supports up to 18 HDDs and 5 SSD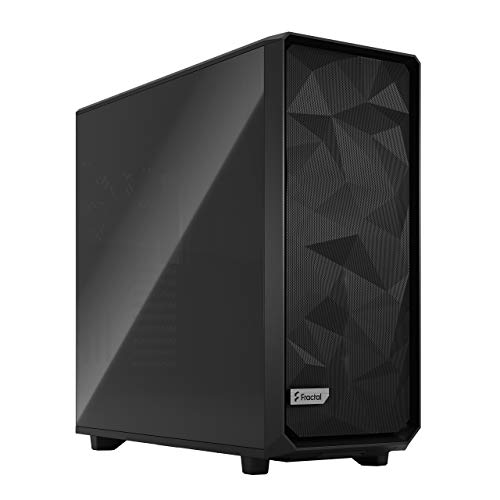 Product
Fractal Design Meshify 2 XL
Side Window
Dark Tinted Tempered Glass
Mounts
Supports up to 18 HDDs and 5 SSD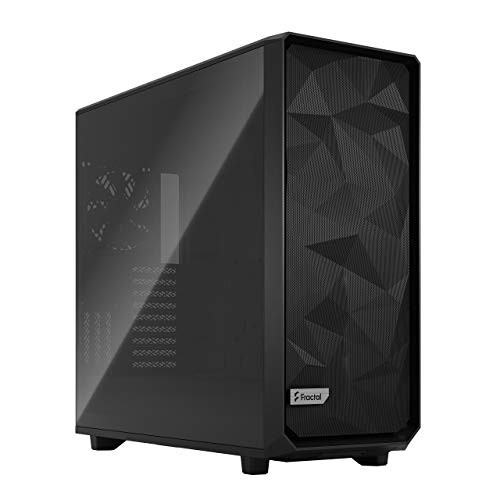 Product
Fractal Design Meshify 2 XL
Side Window
Light Tinted Tempered Glass
Mounts
Supports up to 18 HDDs and 5 SSD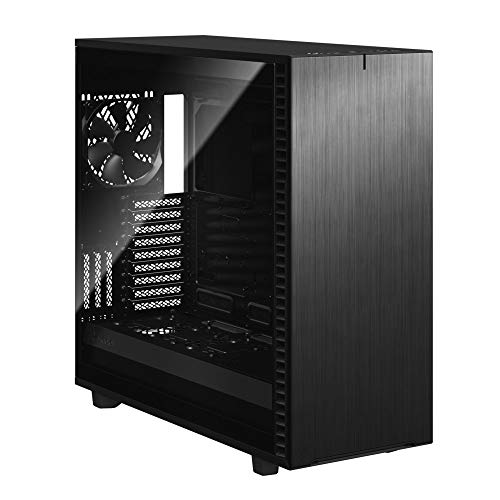 Product
Fractal Design Define 7 XL
Colour
Black Brushed Aluminum/Steel
Side Window
Light Tinted Tempered Glass
Mounts
Supports up to 18 HDDs and 5 SSD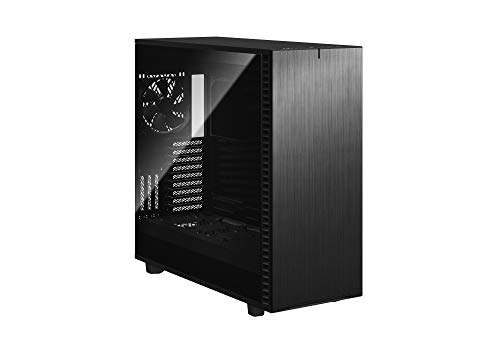 Product
Fractal Design Define 7 XL
Colour
Black Brushed Aluminum/Steel
Mounts
Supports up to 18 HDDs and 5 SSD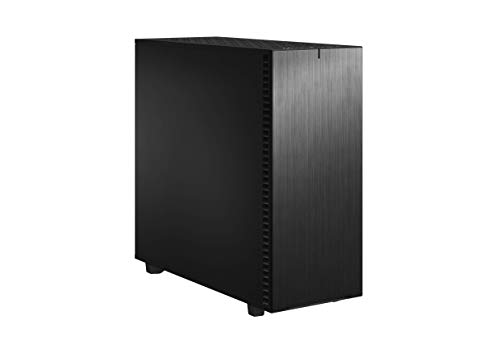 Product
Fractal Design Define 7 XL
Colour
Black Brushed Aluminum/Steel
Mounts
Supports up to 18 HDDs and 5 SSD